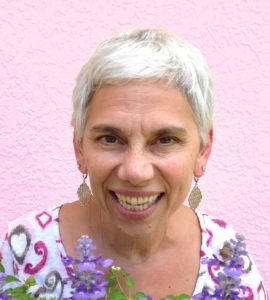 Are you ready to get truly honest with yourself?  There is only one essential discovery we all must make to live a meaningful life. This discovery then plays out in unique ways for each of us.  You may already know, but need encouragement and support. You may need to find out, and need direction and guidance. My work is to help you discover your universal Essence and your unique personal expression. Embodied Spirituality does just that. It is a down-to-earth way to transcend the world, yet function better than ever. Free yourself from the confines of your body, while enjoying your physicality in a holy new way, no matter what your level of health.
Reap the rewards of self-discovery.  Schedule a free consultation with me to see if we're a good fit (scroll down to the bottom of this page).  My areas of expertise include self-discovery, relationships, creativity & writing, and spirituality. You can also email me: [email protected]
Since I was young, people have confided in me. They say they feel safe with me, that I understand what they're going through with love and without judgment.  It is my calling to listen, empathize, nurture and guide. Have you seen the movie The Horse Whisperer?  It's a gem. Give it a watch. Then you'll understand why they call me The People Whisperer 🙂
Sometimes I call myself a "Do or Die" Coach, who helps you with your ultimate sense of purpose. To fulfill the one true reason you are here. My background includes certified Gestalt psychotherapist, with 18 years experience helping people raise their self-esteem, improve their relationships, cultivate their creativity (usually with writers) and develop a spiritual life. As a yoga teacher, I know how important it is to integrate the thoughts in your head with the feelings in your body. Most people avoid this intimate self-contact, but it is how transformation occurs.
From my immersion in many brilliant teachings, both East and West, a gift has been given me: somehow, I know how to turn people inside out so that you discover yourself and your inner fruits in new, wonderful ways. You open up emotionally, your relationships become more harmonious and rewarding, you flow creatively whether in business or artistically, intuition and mystical experiences increase, and your life is vivid with appreciation and sensory pleasure.
I've synthesized and developed a Way for rising to your next level of self-discovery, healthy relationships, artistic creativity and spiritual awakening. It all comes under the umbrella of Embodied Spirituality, which uses your body as an Antenna.  Here are some of the down-to-earth ways to transcend this world and integrate this transcendence into your daily life:
The Unravelization Method: Unravelling your way to Self-realization
From Story to Sensation: Deconstructing the person
From Human to Being: Awakening to your True Self
The Language of Love, Harmony & Beauty: A spiritual tongue for communicating at a higher frequency
No More Writer's Block: An endless flow of creativity
Purr Like a Cat: Learn to relax and receive love
The Labyrinth Approach: The rhythm of awakening
The Sensual Breath: Pleasurable breathing to dissolve the body
Smiling Yoga: Find the Origin of Your Smile and You Will Find Your Source
Paradoxical Interventions: Changing while staying the same
Fearless and Free! So what if the personality is triggered? You are not that.
Embodied Spirituality: Using the body as an Antenna
Other transformative healing practices in my repertoire include heart rhythm meditation, EFT and journaling. I am a certified Amherst Writers & Artists Workshop Leader. My writing background also includes having been a copywriter in advertising, a reporter for Adweek magazine, and a freelance journalist. Spiritually, I was guided to become an ordained interfaith minister in 2008, a yoga teacher (RYT 200) in 2009, and I have taught A Course in Miracles since 2005. My book, Sweet Dreams of Awakening: 365 Good Night Blessings, is available on amazon.com.
These days, I prefer Coaching. Psychotherapy is a healing practice that helps stop emotional and psychological bleeding. Coaching moves you into growth, excitement and thriving. Coaching has given me the freedom to work with clients from all over the world, including the USA, Canada, Australia, Spain, England, Turkey, Finland, Sweden, and more. No matter where you are, if you have an internet connection, we can arrange a face-to-face meeting in my Zoom room.
To schedule a session, use the calendar below.  If you prefer, you can email: [email protected]